Graupner Power Supply 12V DC 5A nr. 6465 Pakket
Graupner Power Supply 12V DC 5A nr. 6465 Pakket


Op voorraad
Artikelcode: 6465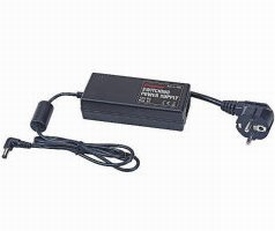 Specification
Plug connector: Geeignet für Best.- Nr. 6463
Continous output current: 5 A
Input voltage : 50/60Hz AC 100 ... 240 V
All-up weight, approx.: 270 g
Output voltage: DC 12 V
Dimensions (LxWxH): 122 x 53 x 33 mm
Output : DC 12; 5 V; A
Description
This electronic mains charger is marked by low weight and a very compact and flat design.
Thanks to this new technology, you no longer need big heavy transformers.
The input voltage range of 100 - 240 V AC means it can be used in all European countries as well as in the USA and Japan.
The power supply unit is particularly well suited for supplying the Ultramat 12 plus pocket charger, order no. 6463.
6465.CH incl. power cable Switzerland
6465.GB incl. power cable GB
6465.USA incl. power cable USA