GTPower Dynamic Wheel LED Lights Set for Drift Cars Blue Envelop
GTPower Dynamic Wheel LED Lights Set for Drift Cars Blue Envelop
Kleur BLAUW
Word gemonteerd ipv zeskant adapter 12mm
Zie details, Gaat automatisch aan
en uit na 2 sec stilstaan.


Op voorraad
Artikelcode: RHI/800002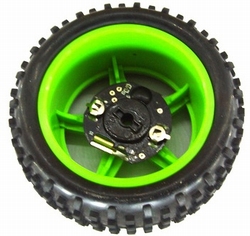 GTPower Dynamic Wheel LED Lights for Drift Cars
Diameter: 35mm
Light on method: the LED will light on automatically when the wheels rotate at mid speed.
Shut down delay: 2 seconds
Battery life: light on for about 2 hours
Battery type: F7mm 1.5V button type
Includes:
1 x set (4pcs disks with LED lights)
8 x button type batteries


* The wheel in the picture is for demonstration only, not included.